Catch Food ★ Ball Saturdays 4PM on AZ TV 7 & 13
What happens when food meets football? You get Food ★ Ball!!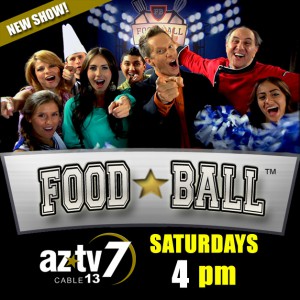 Food ★ Ball, the ultimate cooking competition and reality TV show, pits two teams of teenage chefs against each other in a race against the clock. What could go wrong? Everything!
Saturdays at 4PM on AZ TV 7 and Cable 13 in Arizona!
Want to be a contestant? Tell us about yourself!