Meet Our Production Team
Billy Butler
Co-creator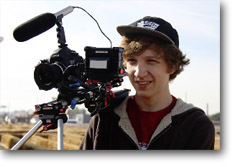 At a very early age, Billy Butler demonstrated a passion for writing for television that can be traced back to the tender age of 12 when he created his first TV pilot. He wrote a script for a food show aimed at tweens and along with his friends and family, produced a pilot. From that humble experience, Billy started his journey in show business. He created a successful zombie series for his YouTube channel. Displaying a talent for versatility, Billy returned to the genre of food. He helped create, Food ★ Ball, with the goal of teaching teenagers to cook more healthful foods. Billy Butler is now in pre-production on his next television show, Affinity. Billy loves writing for television and he looks forward to a long career in this field.
---
Margaret Clark
Co-Creator and Executive Producer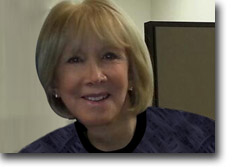 Margaret Clark is a retired accountant and grandmother of 6. Teaming up with her young grandson, Billy, afforded an opportunity to unleash the creative side of her brain. Together they came up with some ideas that evolved into the television show Food ★ Ball. One of the important facets in their plan was to make this show available to teens who are not necessarily great or fancy cooks. They wanted all kids to see that they can have a lot of fun in the kitchen while learning a little something about nutrition as well. Margaret also enlisted the help of her Texas son-in-law, Keith Gregg, who thought that the merging of the culinary arts with the sport of football would be a kick! None of this would have been possible without the loving support of her husband, Bill.
---
David Rawlings
Producer/Director
David Rawlings is the director, writer and editor of Food ★ Ball. He is also the award-winning writer and producer of the critically-acclaimed short film Incident at Alma, which was nominated for numerous festival awards as well as being named a Best Short Film festival winner. He has also directed, produced, written and edited feature motion pictures featuring Hollywood stars such as Billy Dee Williams (Star Wars), Richard Roundtree (Shaft), Nichelle Nichols (Star Trek), Jeff Fahey (Machete), Kristian Alfonso (Days of Our Lives), Collin Cunningham (The 6th Day) and Sahara Garey (Akeelah and the Bee). In addition to Food ★ Ball, Rawlings is also currently the executive producer/director of Match Play with Ray Adams, a 30-minute cable TV show entering its fourth season on Fox Sports Arizona. Rawlings is president and CEO of Drop Frame Pictures Productions.
---
Diana Rodriguez-Beaugrand
Associate Producer
For over 24 years, Diana Rodriguez-Beaugrand has strived to create compelling creative television. Great story telling, and creative content creation, are hallmarks of her work. She has been awarded for her story telling 14 times with Emmys by the Southwest Chapter of the National Academy of Television Arts and Sciences. In February 2012 a documentary she directed and co-produced was an official film selection at the annual Sedona Film Festival. She has produced and written national stories for NBC Nightly News, Meet the Press, ABC's Good Morning America, HGTV, and the BIO Network. She's a third generation Arizona native who lives in Central Phoenix with her husband Rick and her daughter Sophie.